Painting With A Twist Summer Camps In Fort Myers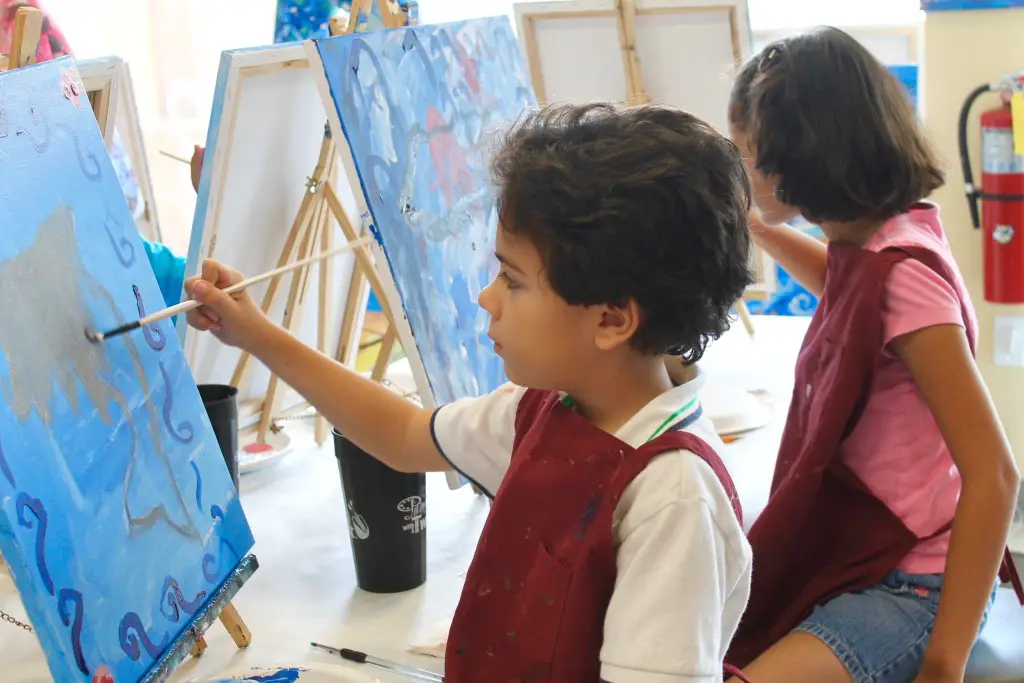 Summer is here! Kids can paint their summer fun at Painting with a Twist Fort Myers' Kids Summer Camps and Classes. My kids just love Painting With A Twist! They attended the camp last year where they created a work of art every day for a week,
You can choose weekly or daily camps. Trained professional artists will lead the children in age appropriate activities including painting, games, group learning activities and snacks. Little painters will explore their own unique creative style with a daily painting based on that week's theme. They will learn art techniques and many other things throughout the week through painting and fun art related activities.
My kids attended the Painting With A Twist summer camp last year and it was their favorite camp. They loved every minute of it and they had so much fun. They also made lots of friends and had fun playing games and learning not only about art but about different subjects. They did the Salt Life themed week and as they created their art work they also learned fun facts about sea creatures and played games. My daughter who was 10 is on the Autism spectrum and had never been artistic but the staff at Painting With A Twist Fort Myers was amazing and they really empowered her and motivated her. Every day she came home with a new painting and she was so proud of her creations. The experience boosted her self-esteem and her confidence. My son who was 8 also had a fantastic time and he was so excited with the paintings he created! We have a wall in our house now with their paintings and the paintings also made great gifts for the grandparents. read more