Things to Do In Sanibel Island's Lighthouse Beach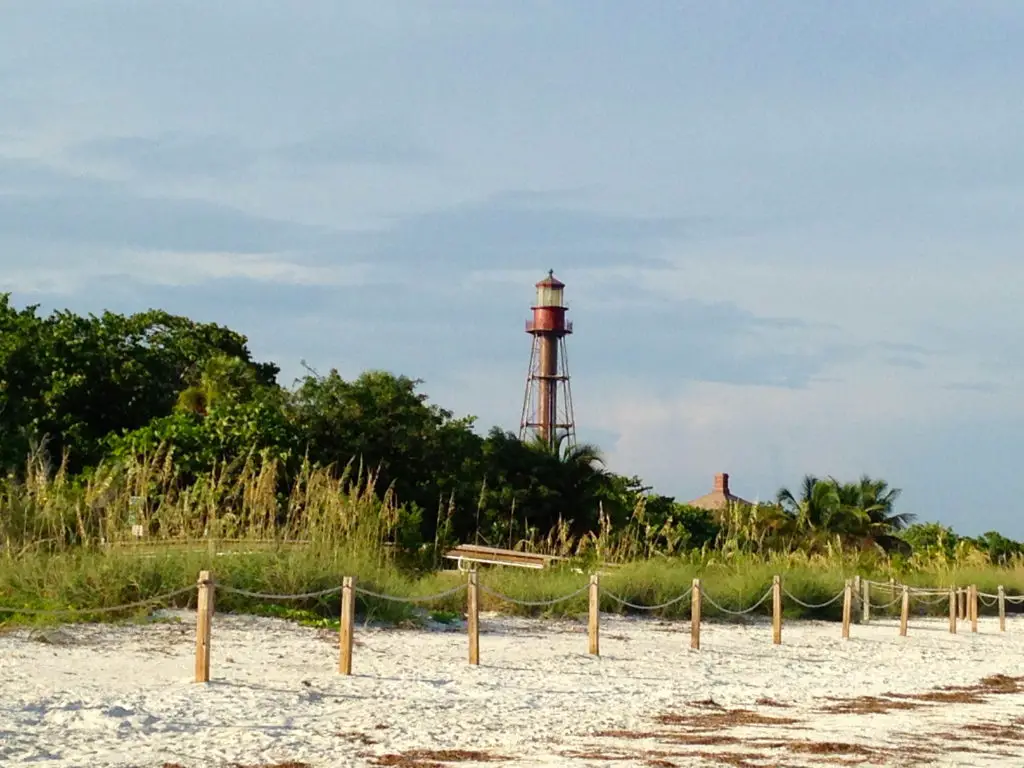 Lighthouse beach is located at the eastern tip of Sanibel Island. This is one of the most scenic beaches in the island, not only is it home to the Sanibel Lighthouse but it also offers sweeping views of the San Carlos Bay and Fort Myers beach skyline as well as beautiful views of the Gulf of Mexico.  The views of the beach with the lighthouse and the San Carlos bay are some of the most beautiful beach scenes in the island.
Check out the lighthouse: Dating back to 1884 the Sanibel lighthouse stands 102 feet high and it's one of the most photographed and recognized landmarks in island.  The lighthouse itself is not open to the public, but you can take a stroll on the beach and a closer look at the historic lighthouse while you snap some nice photos.
Do some shelling: Lighthouse Beach's south facing orientation makes this is one of the best shelling beaches on Sanibel Island.  The beach is wide and flat, and the water is shallow and perfect for wading. You will often see live shells, hermit crabs scurrying about and even the occasional seahorse. Just remember that live shelling is not permitted and make sure that all the shells you pick don't have any critters in them. read more